5 Things You Can Blend in Your Portable Blender That Aren't Smoothies

We know - a smoothie is always a good idea :) With a portable blender like Blendaco you can prepare your favourite smoothie on the spot, no matter where you are: at home, at the office, at the gym, in your car or van, etc. This is the number one reason people love portable blenders.  
But what else can you blend in your portable blender besides smoothies? Get ready to be surprised by how versatile these small gadgets are.
Depending on the brand and features, portable blenders often pack a lot of power in a very small and compact appliance. This makes them able to crush ice, frozen fruit and handle a lot of different and complex recipes, besides delicious smoothies.
In this article, we'll show you 5 things you can blend in your portable blender that aren't smoothies.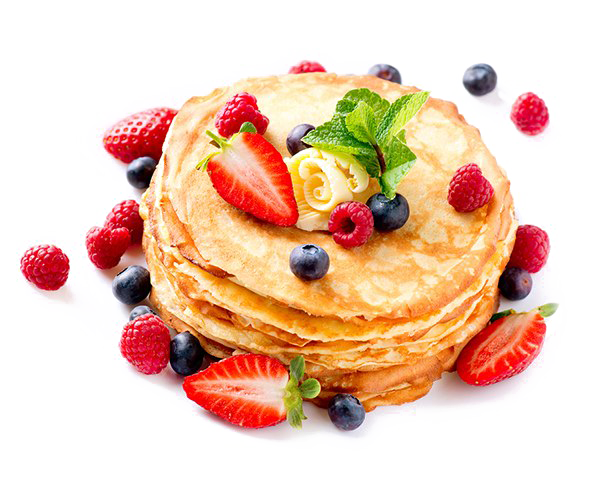 Protein pancakes are a lifesaver. You can have them for a nutritious breakfast, a light dinner or a protein-rich snack after your workout. With so many interesting toppings to choose from, you cannot go wrong: maple syrup and walnuts, honey and blueberries, peanut butter and cocoa chips or maybe coconut chocolate cream and hazelnuts? They're all incredibly delicious.
Did you know that you can prepare a delicious pancake batter with the Blendaco portable blender?
Here's a simple recipe guaranteed to satisfy your cravings for pancakes. Because who can resist them, right?
Ingredients:
50 g Cream Cheese

2 Eggs

3 Tbsp Almond Flour

1 Tbsp Protein Powder of your choice

1 Tsp Sweetener of your choice

1 Tsp Lemon Zest

1 Tsp Vanilla

Butter or Coconut Oil to grease the pan
Instructions:
Blend all the ingredients together in your Blendaco portable blender until smooth.
---
2. Cocktails or Mocktails
Summer evenings were made for frozen cocktails/mocktails and chilling. With a portable blender such as Blendaco, you get to be your own bartender, experiment with different recipes and create refreshing cocktails at home or on the go.
If you're looking to limit your alcohol intake or you don't drink alcohol at all, mocktails are just as fun and delicious and they're booze-free. Everyone can enjoy a mocktail.
Having your friends over? You can quickly prepare their favourite cocktails or mocktails on the spot. A Frozen Margarita, did you say? Coming right up. Save the recipe below for you to have handy next time you're having guests.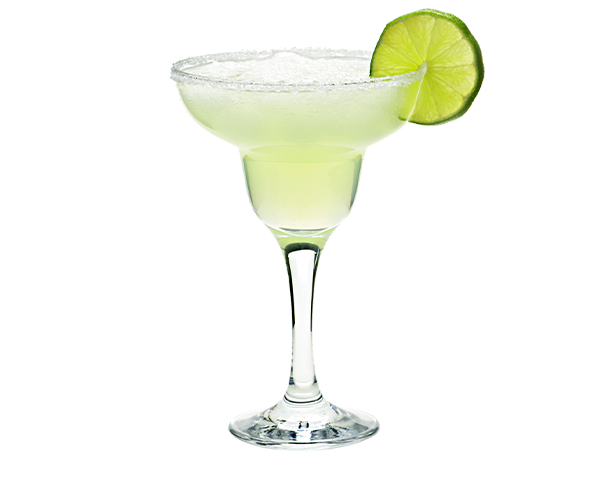 Ingredients:
50ml Tequila

25ml Triple Sec

25ml Lime Juice

15ml Sugar Syrup

5-6 Ice Cubes (preferably cut into smaller pieces)
Instructions:
Put all the ingredients above in your Blendaco portable blender and blitz until smooth. Pour into a margarita glass, garnish with a lime wedge and serve.
Because we're absolutely fascinated with summer mocktails, we're gonna share with you a simple recipe that will have you 100% join the alcohol-free side ASAP. We call this mocktail Pineapplerita.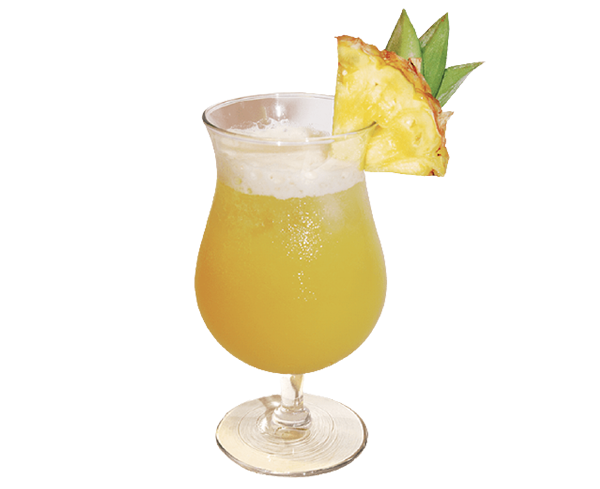 Ingredients:
½ cup Lemonade

½ cup Pineapple Juice

3-4 Ice Cubes (preferably cut into smaller pieces)

¼ cup Frozen Pineapple Pieces
Instructions:
Put all ingredients in your Blendaco portable blender and blend until smooth. Quick and easy, right?
We're pretty sure you're gonna try this irresistible Pineapplerita in no time. Sit back and enjoy!
---
Everyone loves popsicles, kids and adults alike. Unfortunately, store-bought popsicles are often full of sugar, additives and artificial flavours.
Why not make your own homemade popsicles instead? You'll have full control over your ingredients so that you can create amazing sugar-free, lactose-free or vegan popsicles.
Popsicles are the coolest (perfectly Instagram-able) and most healthy summer treat you can prepare to beat the summer heat. They're basically smoothies on a stick haha. You just need two things to make them: a portable blender and a popsicle mould.
There are tons of popsicle recipes, almost limitless combinations to try and enjoy. If you're undecided, we suggest you go with this classic Vegan Strawberry Popsicles recipe.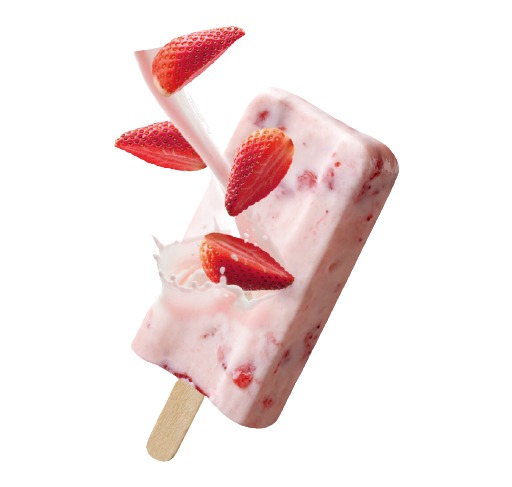 Ingredients:
1 cup Strawberries (fresh or frozen)
1/2 cup Plant-based Yogurt (ideally unsweetened and unflavored)
2 tsp Maple Syrup or Agave Syrup
1 tsp Vanilla Extract
Instructions:
Add all ingredients to your Blendaco portable blender and blend until smooth. Pour into individual popsicle moulds and freeze overnight preferably or for at least 4-5 hours.
---
4. Salad Dressings, Dips and Hummus
Did you know that you could use a portable blender to create delicious salad dressings, dips and even hummus? Yummy!
Whether you want to lose weight or enjoy a better and more nutritious diet, delicious salad dressings and dips will take your salads and side dishes from boring to awesome.
With Blendaco it's so easy to be your own chef and to make your recipes extra delicious by using various dressings and dips made from natural ingredients, without any nasty artificial additives or flavours.
No need to buy salad dressings anymore - you can create your own, made of your favourite ingredients that you might already have in your pantry.
For salads, we recommend a classic Italian Creamy Salad Dressing.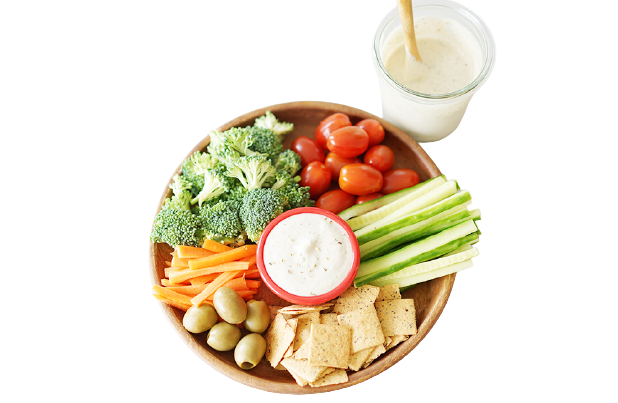 Here's the recipe:
¼ cup White Wine Vinegar

¼ cup Olive Oil

2 tbsp Lemon Juice

3 tbsp Mayonnaise

1 Clove Garlic

1 and ½ tbsp Honey

½ cup Parmesan Cheese, finely grated

¼ tbsp Basil (Dried or Fresh)

¼ tbsp Oregano (Dried or Fresh)

¼ tbsp Parsley (Dried or Fresh)

Salt and Pepper to taste
Instructions:
Add all ingredients to your Blendaco portable blender and blend until smooth.
Tip: if you need, add a bit of water to thin the dressing out.
Besides salad dressings, a portable blender is great for preparing hummus. When you're in need of a healthy snack, hummus is one of the best options. This traditional Middle Eastern food has plenty of health benefits and is rich in protein. Chickpeas are known to help balance cholesterol levels and reduce inflammation and hypertension. They're also rich in fiber, as well as iron, folate and B vitamins which are so important in vegan or vegetarian diets.
We'll share below a simple hummus recipe that you can tweak according to your preferences
Ingredients:
⅙ cup Olive Oil

150 g can Chickpeas, drained and rinsed

2 tbsp Tahini

1 and ½ tbsp Fresh Lemon Juice

1 clove Garlic, minced

Pinch of Cumin

Salt and Pepper to taste

Pinch of Sweet Paprika to serve
Instructions:
Add all ingredients to your Blendaco portable blender and blend until smooth.
---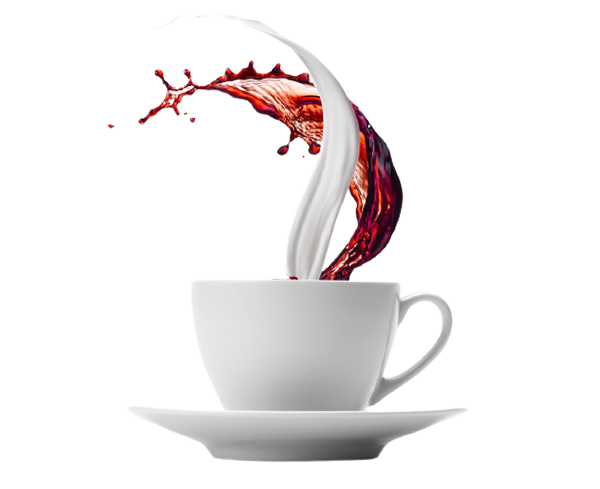 With a portable blender, you can prepare barista-level coffee drinks, such as Iced Coffee, Bulletproof Coffee, Dalgona coffee or different types of Frappes. If you love coffee, with a portable blender you can even make coffee smoothies for the perfect healthy & energising brekkie.
We've covered Bulletproof Coffee in-depth in another blog article, so if you're interested in finding out more about its benefits (+ a Blendaco recipe), please have a look at this article 👉 How to Make Bulletproof Coffee With the Blendaco Portable Blender
Iced coffee is the ideal drink to enjoy on those hot summer days (or maybe on all other days as well). We absolutely love it. Here you can find our tips and a recipe 👉 Portable Blender for Iced Drinks: Iced Fruit Smoothies & Iced Coffee – Blendaco.
Let us know which one of these coffee recipes you'd absolutely love to try next or share with us your own idea of a great coffee drink. We promise we'll try it.
39 comments