Why Do You Need a Portable Blender? Top 5 Reasons
---
If you're interested in a portable blender you are probably considering whether such a gadget is really useful for you or not. Why do you need a portable blender? Well, one possible answer would be "to simplify life".😄 This article will offer you an overview of the most common benefits associated with having a portable blender.
These lightweight portable gadgets have risen in popularity recently and are in high demand. But would such a gadget be a good solution for your lifestyle needs? We've tried to cover the top 5 reasons why you would need a portable blender. Read the article to see if you resonate with one or more of the following reasons:
---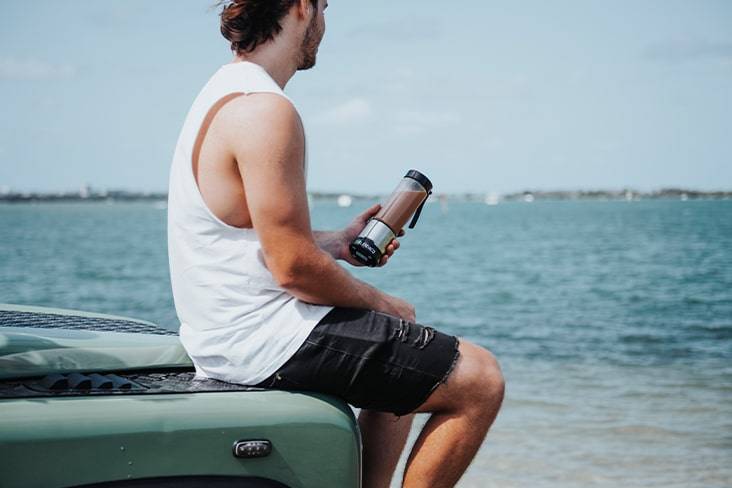 1. Best fit for a busy, active lifestyle
A busy lifestyle is the norm in today's fast-changing world. Keeping up with your nutrition can be difficult, especially if you're out and about a lot, spending a lot of time commuting or running errands. Having the option to effortlessly prepare healthy smoothies, snacks and meal replacements on the go is a blessing for your nutrition.
A portable blender like Blendaco is great if you want to keep away from junk food and unhealthy snacks. It's lightweight, compact and very easy to use and to carry with you everywhere you go. This way you'll have no more excuses for a bad diet and you'll feel better. Research showed that eating lots of fruits & veggies is a sure way to boost your mood and improve your mental health.
If you like to exercise at the gym, outdoors or even in the comfort of your own home, then a portable blender will make an amazing fitness accessory. You'll have your pre- or post-workout shake ready in less than 40 seconds, creamy and blended to perfection.
---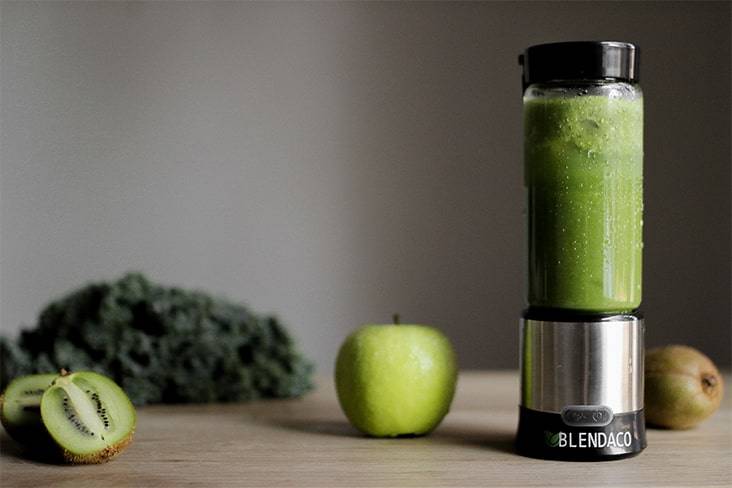 A portable blender such as Blendaco allows you to better organize your kitchen and reduce your cabinet space. This device can help in numerous ways with your meal preparation. It works as a juicer, smoothie maker and food processor, allowing you to prepare everything from fruit juices, healthy smoothies, frappes to quick salad dressings, baby food purees and cream soups.
You can use a portable blender both at home and on-the-go, it's super easy and fun. You'll have everything ready for your meal or snack at the click of a button and you'll be able to keep your kitchen tidy and organized. Not to mention you'll absolutely impress your guests with delicious cocktails, mocktails and frappes. Your Blendaco portable blender will definitely be the star of your kitchen & your party. 😉
---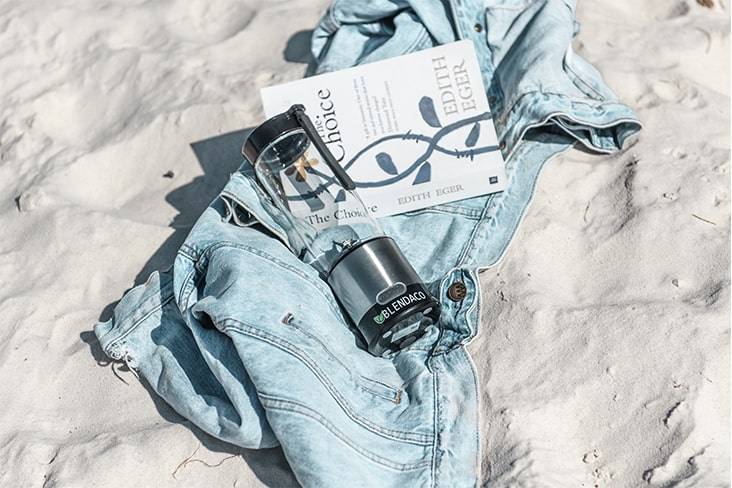 3. Convenient to use everywhere you go
Compared to other kitchen appliances, portable blenders are less likely to collect dust because you can take them with you everywhere you go: at the office, at the gym, in the park, on hikes and trips, etc.
Unlike large blenders, portable blenders are easy to operate and to clean which makes them more convenient to use. A lot of people are terrified by the thought of having another appliance to clean, so we equipped Blendaco with a self-cleaning feature. If you're interested in this cool feature, you'll find more information on how to clean the Blendaco portable blender in this article.
We designed Blendaco to be convenient and to make a positive impact for everybody who uses it. We're happy that we have managed to succeed in our mission. You can read some of the reviews we have received for our product here.
---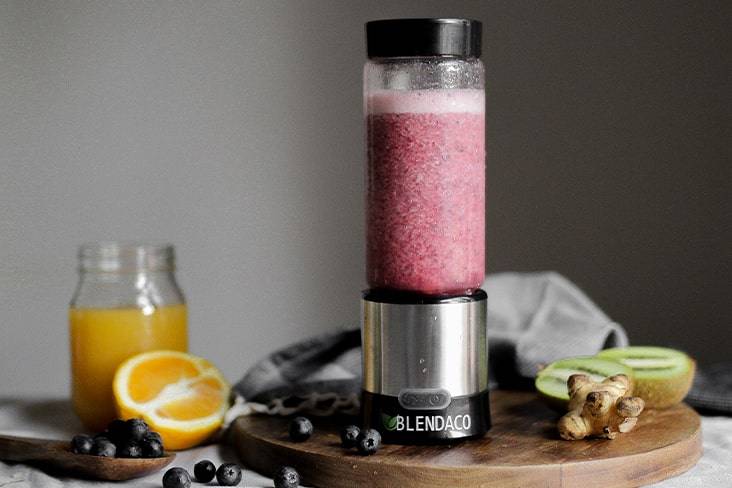 4. Affordable option for small households
Portable blenders manufacturers have managed to develop products that successfully replace the functions of traditional kitchen blenders. Traditional kitchen blenders are best suited for heavy usage such as: restaurant kitchen, large family, etc.. Otherwise, a portable blender like Blendaco is designed to be a good fit for small households because of its size, simplicity and ease of usage.
Another main reason people choose portable blenders is the fact that they're a more affordable option in comparison to larger models. Blendaco is a top-notch portable blender with innovative technology that offers almost all the features of a traditional kitchen blender, at a more affordable price. Large kitchen blenders can be priced up to hundreds of $, an investment that's worth only if you really require one. A bigger-sized blender is not always more powerful in terms of blending power, so be sure to go through all the specifications before making a purchase.
---
5. Take better care of your health
When asking yourself "Why do I need a portable blender" you might answer "To take better care of my health". This is without doubt one of the main reasons people purchase a portable blender, either for themselves or to offer as a gift.
A portable blender is a great way to encourage yourself or your friends and family to pursue a healthier lifestyle. In our busy modern world a bad diet is often a given and many people struggle with having a balanced diet that could benefit their health.
With a portable blender it's easier for you to increase your daily intake of fruits and veggies. Blendaco makes it so simple to prepare a fresh vitamin-packed smoothie with fruits and veggies.
It's a fact that a diet rich in fruits and vegetables can help reduce the risk of many illnesses such as type 2 diabetes, heart disease and different types of cancers and can strengthen your immune system. Check out our 5 Smoothie Recipes to Boost Your Immunity!
1 comment