Black Friday & Christmas - How to make the most out of your shopping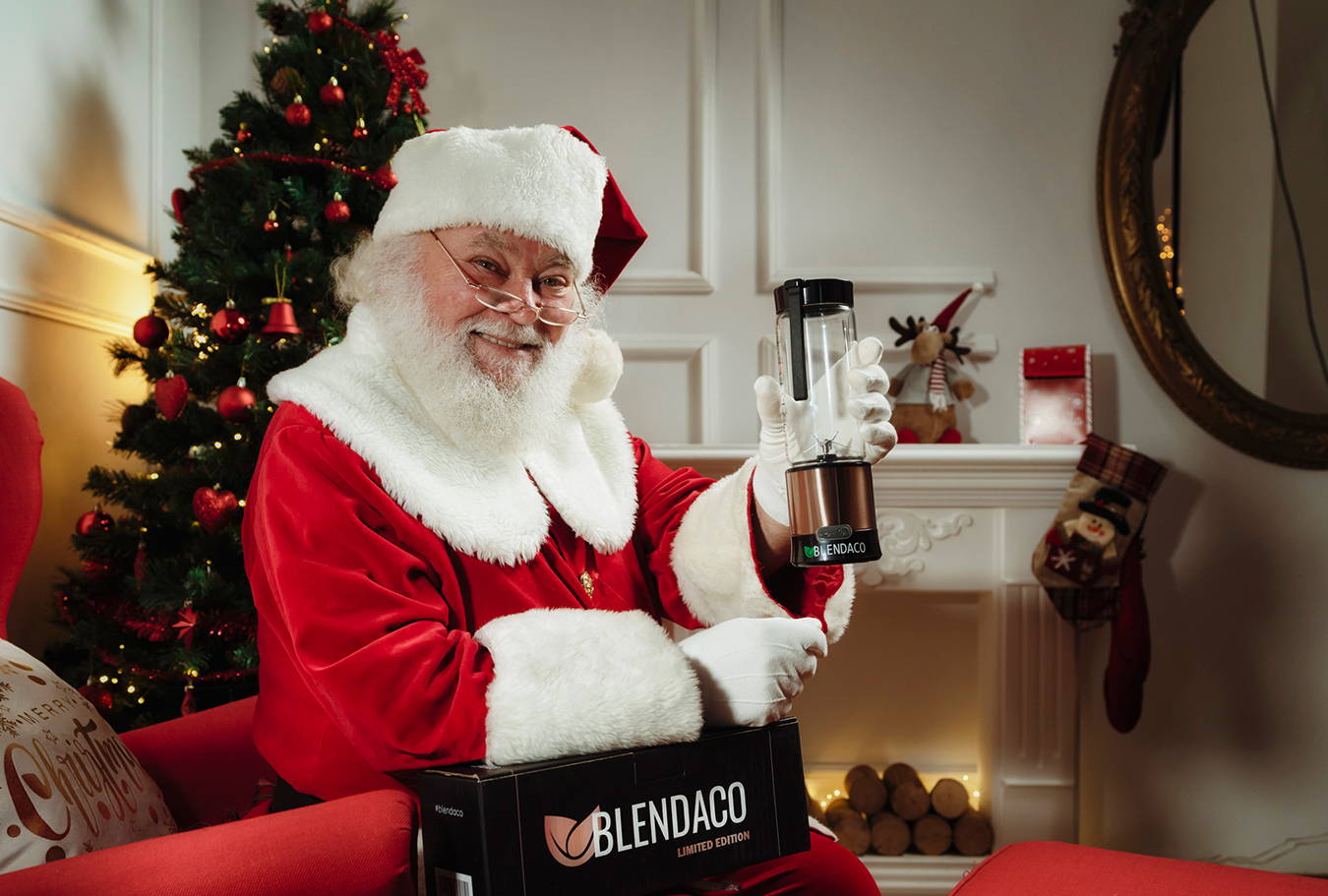 Christmas is rapidly approaching! Not only that, but Black Friday is even closer!
Have you started planning what you want to get?
Chances are, you could score some great Christmas Gifts, at up to 70% OFF this Black Friday.
You might be on the lookout for that perfect gift, or you might be wondering what your friends & family would be interested in.
Let's see if we can shed a little light on why our Blendaco Portable Blender is special, and who would gain the most from having it.
---
Let's start from the beginning.
We're a small aussie family business that has one goal: bringing people together and helping them achieve healthier and more manageable lifestyles.
That's exactly why our blender is portable. You can take it with you anywhere and enjoy smoothies, juices, protein shakes, and whatever else you think of!
It's cordless and it comes with 2x 2,500mAh Batteries.
It has a Pulse Mode

It's powerful but Silent.

It can Crush Ice.

It's Self-Washing.
Sounds good? Just pop your Blendaco in your bag and fill your body with that nutritious drink no matter where you are.
We've covered "Why It's Special", let's head on to "Who should you Gift it to"!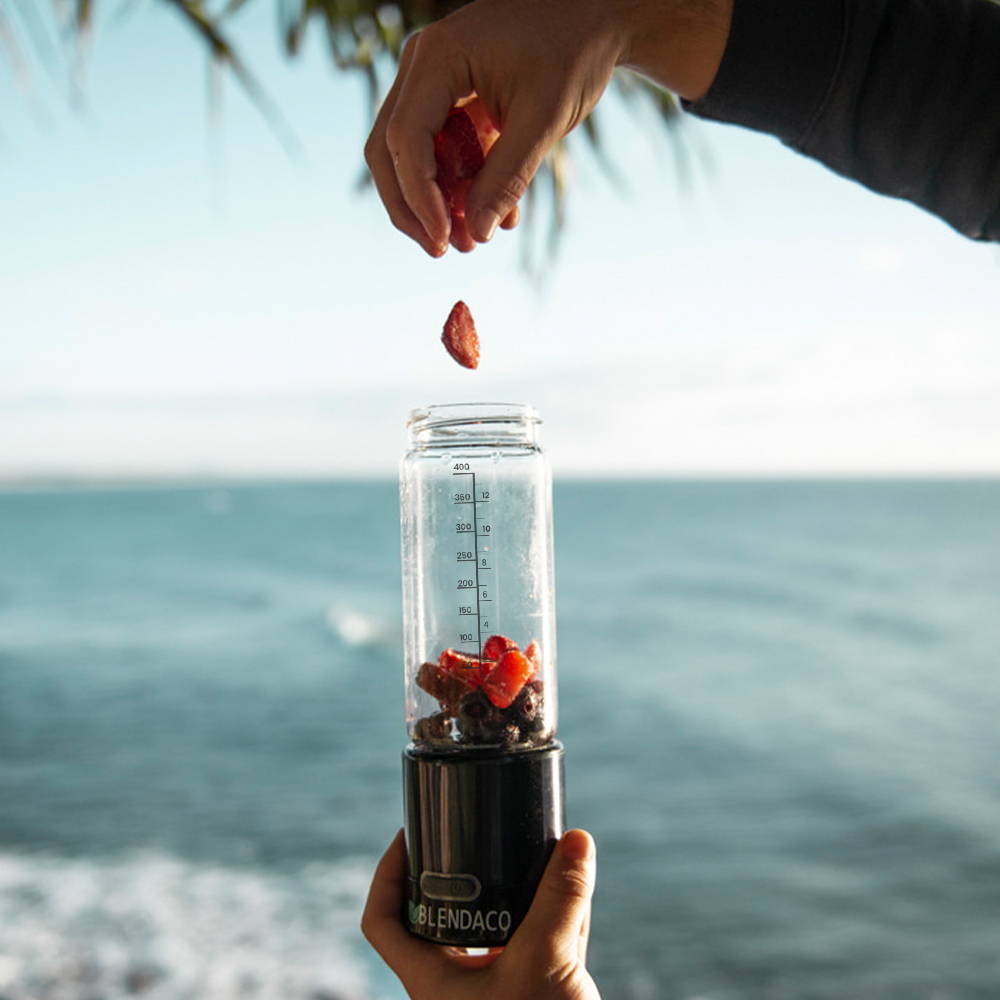 ---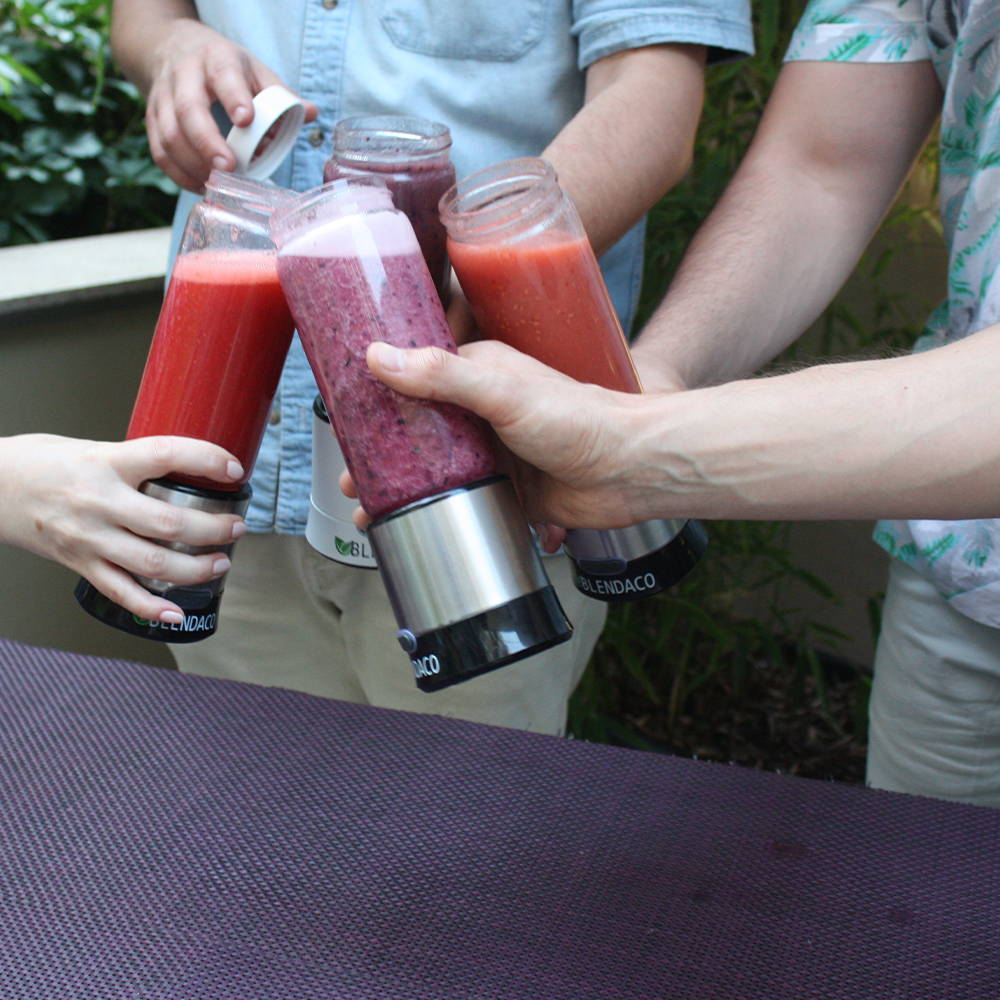 Got a friend or loved one who works out, is careful with what they eat, and is always active?
A portable blender is probably on the top of their list! It's not easy being constantly on the go.
Working out constantly uses up a lot of energy and time, being able to replenish some of it with a natural and healthy smoothie or juice is ideal.
Making sure that the gift you get is both thoughtful and practical is tough, but if chances are, at least some of your friends could use a portable blender.

Hey, smoothie lovers!
Black Friday 2022 is coming, and you're in for big surprises and discounts.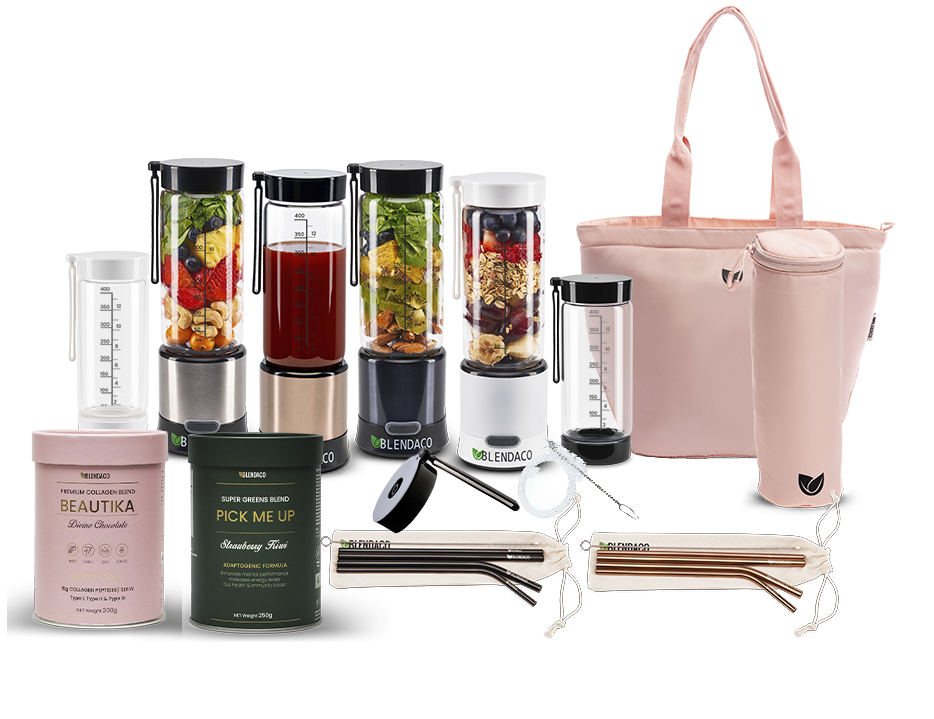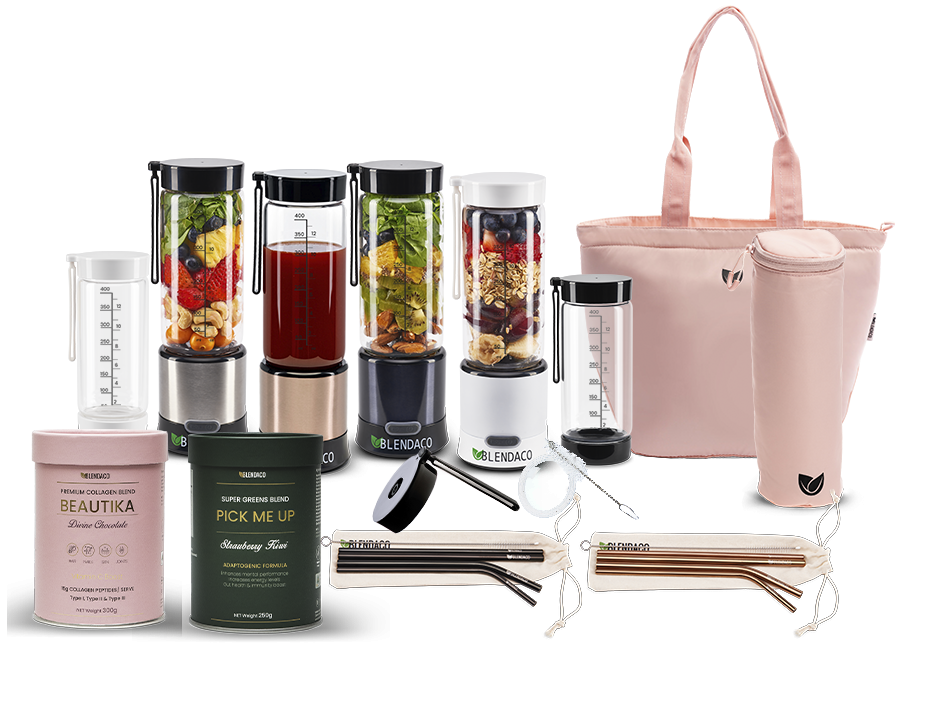 ---
Obviously we're not saying you should gift portable blenders to kids! But, consider their parents.
Encouraging kids to eat more fruits and vegetables can be a difficult task and many parents struggle with convincing their toddlers to eat their greens.
Smoothies and cream soups can often do the trick and a portable blender is perfect for making delicious colourful smoothies and soups that kids will love.
Portable blenders are also useful for making quick and easy nutritious homemade baby food purees.
If you've given it a thought, you should also consider getting a Blender acompanied by specific accessories that would make the experience even better.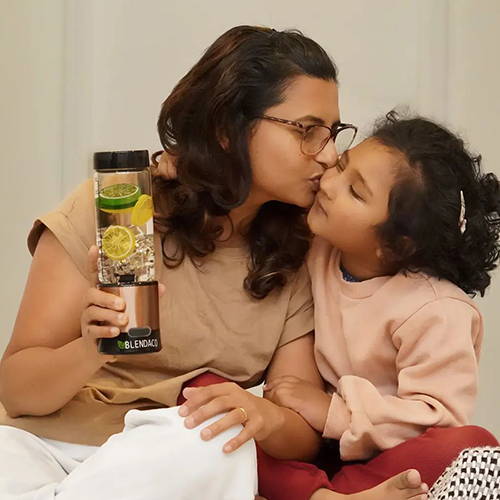 ---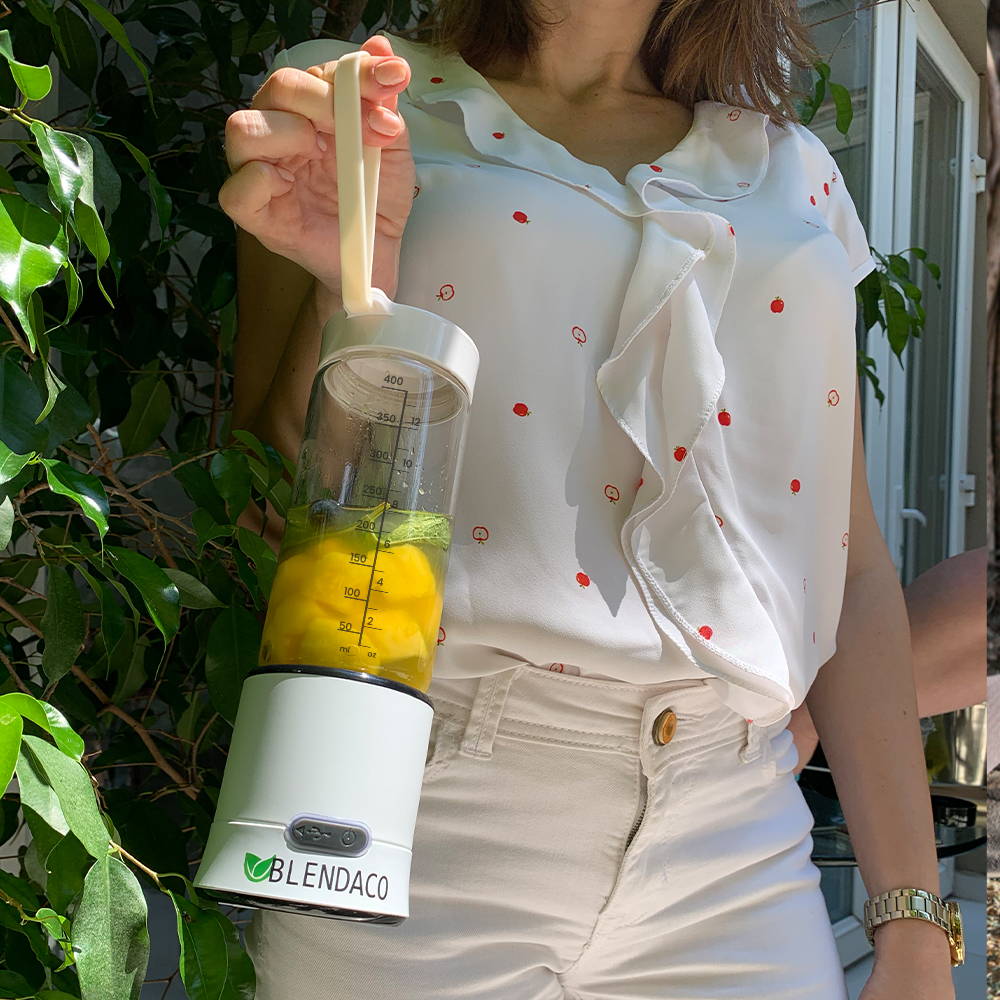 You know who we're talking about.
Everyone has at least one coworker who is constantly rushing through tasks and never taking the time to take care of themselves.
Skipping lunch, eating fast food, or drinking tons of coffee is never the solution.
A portable blender can go a long way in keeping things in check during a busy work day. Just grab some fruit and start blending a perfect smoothie, or add some protein powder and stay on top of your needs!
Now that we've covered Friends, Family, and Coworkers, let's shift our attention to the last but not least important person you can gift our portable blender to
---
Reading through the descriptions above you might have thought "hey, that applies to me as well!", and chances are it does apply.
We often think about the ones nearest us first, forgetting that we too deserve some attention!
We live busy, dynamic lives and we often experience the feeling that we need more hours in a day to be able to do everything that we want to accomplish. Luckily a small portable blender is one of these useful inventions that can make our lives a bit easier, allowing us to create and maintain healthy eating habits without a lot of effort.
Are you striving for a healthier lifestyle? Trying to work out, to eat healthy, to not skip lunch or go the fast food route? If the answer to even one of those is "yes", you should think about what a portable blender could do for you.
Don't think too long about it, though, our Black Friday sale won't be here forever!